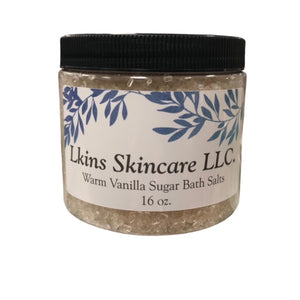 Try our Warm Sugar Vanilla premium quality bath salts today.  We have formulated each of our premium bath salts with our most popular Nature's Oil fragrances to smell as good as they look and feel.  
Ingredients: Epsom Salt (Coarse), Dead Sea Salt (Coarse), Fragrance Oil
Warnings: For external use only. Do not ingest, avoid exposure with eyes.